Time Is Money
3/7/2019 (Permalink)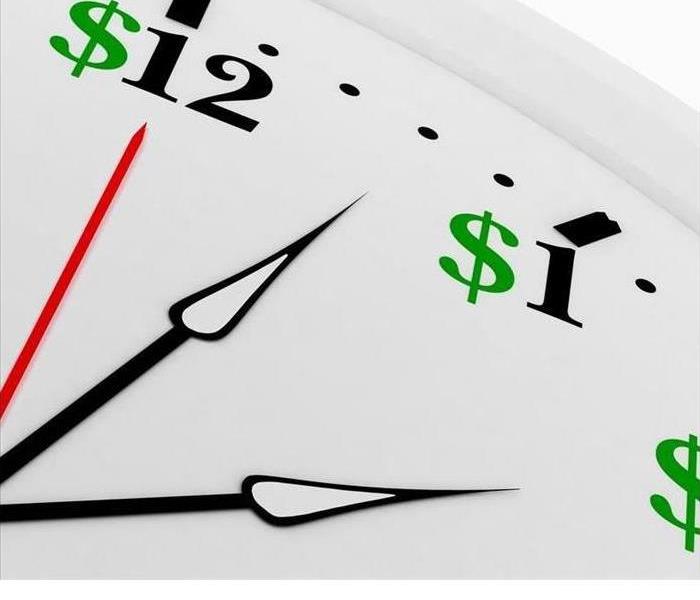 Did You Know: After a Hurricane an average of every one out of three family owned businesses will not recover.
We work with your schedule
Here at SERVPRO of Friendswood/Pearland we understand how embarrassing it can be to have a damage repaired or cleaned. Especially for restaurants who need to maintain a certain level of cleanliness for their customers. Seeing a SERVPRO van in the front of the building may turn people away.
Our solution is to make ourselves available 24/7 and preform with the utmost discretion. Our teams have been known to come in at night, after hours or work from the back of the store out of sight. This allows your business to continue to run as usual.
Getting back to normal as soon as possible
Occasionally there does come the disaster preventing a place of business to function entirely. Here along the Texas cost, that usually involves a Hurricane. For every day work is delayed is another day of lost revenue. Time is Money. If your entire business is shut down SERVPRO of Friendwood/Pearland will work around the clock to get you up and running again in the event of any disaster. After Hurricane Harvey, we had some businesses open within 3 days!