How Do You Clean Your Belongings After a Fire?
12/28/2020 (Permalink)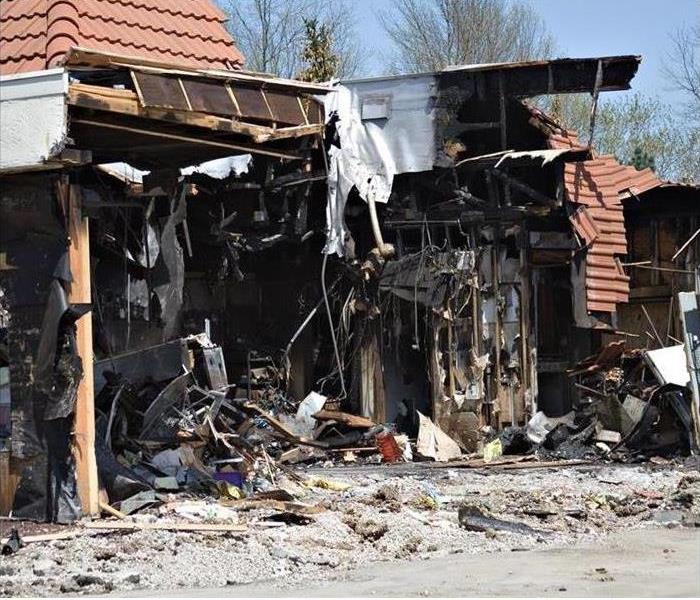 Cleaning your home after a fire takes a lot of time and work, but it can be done. Get help from SERVPRO.
The fire trucks have left and the Fire Marshall says your home is safe again, but a strong, smoky odor remains. Will you have to get rid of everything? How much dry-cleaning, wall-scrubbing and airing out is it going to take to get your life back to normal? Here are some content cleaning guidelines to help you get started.

Clothing
Dry-cleaning is often the best choice for getting smoke-damaged clothing clean, but there are alternatives. Easy-care clothes with a light smoke smell can be washed using your normal laundry detergent and a tablespoon of vanilla. Stronger smells and soot may need to be washed by a textile professional who specializes in smoke and soot removal.

Upholstery and Carpet
Removing odors and soot from upholstery and carpet may require a dry-cleaning step followed by a wet-cleaning step. Talk to a professional, to determine what process will work best for your situation.

Non-Porous Items
Items made of metal, glass, rubber, plastic and ceramic can be cleaned effectively using ultrasonic machines. These machines use high frequency sound waves to remove smoke particles from your possessions.

Walls and Ceilings
If your walls and ceilings are blackened from the fire, you may want to consider using temporary content storage for your moveable possessions so that you can focus on cleaning the structure itself. As with carpet and upholstery, it may take several steps to get things satisfactorily clean. These steps may include scrubbing with detergent, scrubbing with trisodium phosphate and, sometimes, applying fresh primer and paint.

Cleaning your home after a fire takes a lot of time and work, but it can be done. Tackle cleaning projects such as dry-cleaning and carpet shampooing one at a time. Get help from friends, family and your restoration professionals at SERVPRO of Friendswood/Pearland, Stafford, Missouri City North and Fresno. And rest assured that your life will indeed return to normal soon.