The Anatomy of a Water Damage
12/29/2020 (Permalink)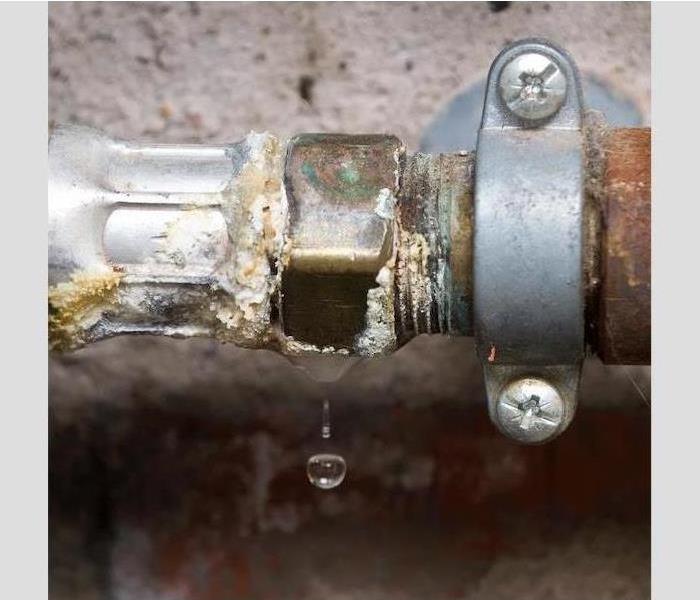 Make calling SERVPRO of Friendswood/Pearland synonymous with calling 911 in an emergency – there is simply no other choice. 281-412-6211!
Experiencing a Water Damage (or any other damage) in your residence or business is one of the more stressful experiences anyone can go through. Often, your most valued asset/s are damaged, the scenes are chaotic, decisions must be quick and precise, and all desired outcomes depend on what happens next.
Restoration industry in Houston offers a great variety of companies, ranging from smaller 'mom and pop' type of operations to bigger names such as SERVPRO and anything in between. There are many advantages of hiring an established name in the damage restoration industry, here are just a few advantages SERVPRO offers over competition:
· No job is too small or too big – if additional equipment is needed for commercial damage restoration projects we are able to leverage the vast network of SERVPRO franchises, as well as SERVPRO Strom Teams and Corporate headquarters in Gallatin, with a 24hr turnaround guarantee (equipment shipment)
· Internal ability to develop customized chemicals – there are many chemicals in our arsenal readily available, albeit if a specialty solution is needed it can be prepared at SERVPRO's chemical plant in Gallatin, Tn.
· Established more than 50 years ago SERVPRO brand brings experience and knowhow unmatched in the restoration industry, i.e. - there are many established treatment protocols, well researched practices, state of the art equipment packages for franchises and well aligned back office support.
It really would take a separate essay to list all of the advantages SERVPRO of Friendswood/Pearland, but for the purpose of this argument we will stop with the above listed.
The choice is clear! In a Water Damage, Fire Damage, Mold Remediation, or any other Restoration need, our residents and businesses can rely on SERVPRO of Friendswood/Pearland. In addition to all of the so called brand attributes we offer the following advantages over competition and even other SERVPRO locations:
· IICRC certified technicians – in short IICRC is an entity that regulates damage restoration, not all restoration companies have IICRC certified technicians, we do.
· Technicians who handle multiple aspects of damage restoration and even reconstruction, which allows them to be versatile and provide an insight into damage remediation that typically cannot come from a "one trick pony" type of technicians, many restoration outlets rely on specialty tasking.
· Most technologically advanced infrastructure and equipment.
· Strategic location that allows SERVPRO of Friendswood/Pearland to provide timely response, aka be "Faster to Any Size Disaster"!
These are just a few advantages you can expect from SERVPRO of Friendswood/Pearland – superior staff, infrastructure, and location simply elevates us above the rest. Greater – I'm afraid we are.
When a need for Damage Restoration service arises, and it is typically sudden, many crucial decisions must be made in an instant. Knowing which restoration company to use must not be one of them – make calling SERVPRO of Friendswood/Pearland synonymous with calling 911 in an emergency – there is simply no other choice. 281-412-6211!